E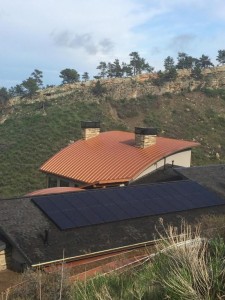 xperts in Fort Collins roofing agree that regular inspections of your roof can go a long way in preventing the type of damage that will cause a lot of headache and expense down the road. At TOPCO Roofing LLC, we recommend roof inspections twice a year to catch minor damage and take care of quick repair jobs before the damage becomes serious. Roof maintenance is a project that people can afford on any budget, since our inspections are free, and our prices are reasonable.
Reasons for Roof Repair
Every roof needs repairs at least once during its lifetime. Storms, leaks, and falling debris are the most common reasons a roof needs work. Fortunately, with today's high-quality roofs lasting over 20 years, you probably won't have to deal with roof replacements often. But it's normal to need to replace a few shingles or fix some leaky spots in your roof now and then.
We live in an area where the storms can get pretty intense. High winds and hail can be very damaging to a roof. This is why it's a good idea to have your roof inspected after a big storm. We're able to catch minor damage before it turns into a large problem, and fix it at minimal cost to you. In addition, we guarantee our work with a 5-year warranty.
Commercial Roofing
Commercial roofs are built to be solid and watertight for many years, but even the sturdiest of commercial roofs can break down over time. It's crucial to protect the underlying structure and the belongings within, with a well-built and maintained commercial roofing system. We have expertise repairing all types of commercial flat roofs, concrete, metal, and more. We also ensure the structures on top of commercial roofs are safe and protected from the weather, such as ducts, power boxes, and air conditioner units.
Call Us for Your Repair Needs
If you have any concerns about roof repairs or want to schedule your free inspection, call TOPCO Roofing, LLC at 970-310-1403 or fill out our convenient online request form.