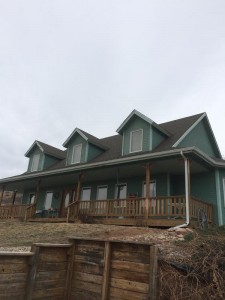 When a roofing emergency arises, it can be a stressful situation that leaves you worrying about how you're going to pay for the repair costs. Many homeowners needing  roofing repairs might feel like putting off necessary repairs because they don't know where to begin. Some might have heard that the insurance claims process is difficult to navigate, or that claims won't even be accepted.
At TOPCO Roofing LLC, the last thing we want is for you to forgo crucial repairs because of insurance worries! Even minor damage will worsen over time, and that can cost you thousands of dollars in repairs that you wouldn't have had to worry about by taking timely action. Time is of the essence when it comes to dealing with your home insurance company. Many insurance agencies require claims to be filed within a certain amount of time after the damage occurred, or they may not cover the repair costs. This means getting an inspection done as soon as possible after a storm or other event that's caused roof damage to your home or business.
Insurance Claims Aren't as Scary as You Think
Yes, there is some paperwork to be expected with insurance claims, as well as inspections by roofing companies and claims inspectors. The good news is, we have years of experience working with most home insurance companies, and an excellent track record in getting our customers' claims approved. Since we're frequently used for real estate inspections, we are  trusted by insurance agencies all over the region for our honesty and accuracy in pinpointing roof damage.
We can help you through the insurance claims process each step of the way. If your roof has suffered minor storm damage, or if you're facing an emergency repair situation, the chances are excellent that we can get the cost fully covered by your insurance. And for any expenses that must come out of your pocket, we want to assure you that our prices are reasonable and we offer excellent financing options.
Call Us for Your Claim Inspection
Don't put off calling  for that important damage inspection–and don't worry! Give us a call at 970-310-1403 or fill out our online form and we'll be happy to have a look at your roof and put your fears to rest.